Are you looking for an air conditioner installation service provider? There are many of them out there, but some might not be as reliable or as knowledgeable about your AC unit as you would hope. The good news is that you don't have to take any chances with some unqualified AC contractor. Here's some guidance so you can find the right one.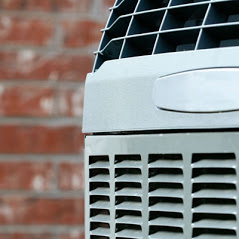 What You Need Before You Start Looking
When it comes to searching for a professional who can help install or replace your HVAC system, many things need to be considered before making any phone calls. How old is your current system? It doesn't matter what kind of unit you own, whether it's new or old; they all need proper care and ac maintenance after years of use.
If you've been using a system in place since before 2008, there is a perfect chance it needs some or most of its parts replaced with better ones. Manufacturers usually recommend this for the sake of having a more efficient and energy-saving unit running in your home/office space.
This means the installation technician must be well-versed with all types of systems, even if they are outdated, because he will have to know how to properly dismantle them from within your walls or from within the attic without causing too much damage.
In addition to knowing about any model installed in your place, it would also be best if the technician knows how to operate gas lines properly, which can cause leaks if not handled right, especially when old units are replaced with new ones. If you're thinking of going solar shortly, now would be a good time to mention this to your installer so that he can factor that into the installation plan and price.
The Best Time To Install or Replace an AC Unit
There is no specific time when a person must install or replace their AC unit; it can be done any time of the year. However, most people prefer early fall or late spring because the temperatures are milder, making it easier for technicians to work without worrying about extreme weather conditions. The only exception to this would be if you live in a state with extremely high temperatures during those seasons, then it's best to have the work done during wintertime.
Another thing to consider is that most people have their yearly furnace check-ups during the fall, so it's a good time also to schedule your air conditioner installation or replacement. This way, you can kill two birds with one stone and save some money in the process.
How Much Will It Cost?
This question usually depends on many factors, such as the size of your home, the type of cooling unit you're getting installed, and any additional features or repairs that need to be done before the installation can commence. A ballpark figure for an AC installation would be around $2,000-$4,000, depending on the previously mentioned factors. Still, again it's best to get a from a few different service providers before making a final decision.
What If I Don't Like the AC Unit After It's Installed?
This is a valid concern that many people have, but it shouldn't be something that keeps you from getting a new unit installed. Most reputable installation companies offer some warranty or guarantee on their quality, so you can always call them if there are any problems with the new system down the line.
All in all, air conditioner installations and replacements can be daunting tasks for the average homeowner, but with the right contractor by your side, it doesn't have to be a stressful process. Just make sure to do your research beforehand and ask lots of questions to get a good idea of what the installation will entail and how much it will cost you. Also, don't forget to factor in furnace replacements if that's what you need or want during this period.
Our Company: