Quality Air Conditioning Service In Los Angeles
Delivering More Than Cool Air – We Bring Comfort, Efficiency, and Unmatched Expertise to Your Home
Windy Winter Savings: $95 Maintenance Special
Get ready for the colder months ahead with our Winter Maintenance Special! For only $95, our technicians will perform a comprehensive checkup and tune-up of your furnace system, ensuring optimal performance and energy efficiency. Don't miss this limited-time offer! New customers only. Expires: Feb 28, 2024
Stay in Control: 20% Off Thermostat Replacement
Upgrade your home's temperature control and save 20% on thermostat replacement. Our skilled professionals will install a new, energy-efficient thermostat, allowing you to have complete control over your home's comfort. Limited-time deal offer. Enjoying the benefits of an upgraded thermostat today!
North Hollywood AC Repair - Reliable 24/7 Cooling Contractors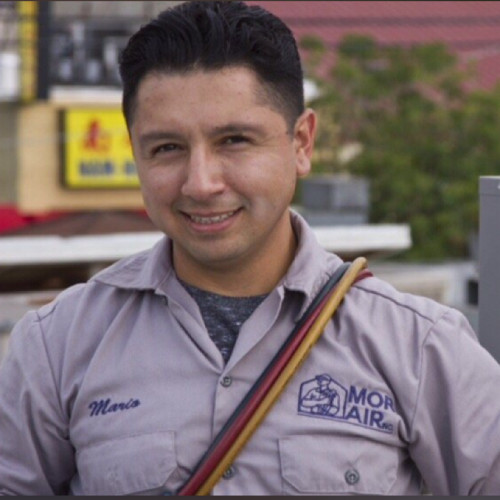 Guided by a policy based on MOR AIR INC's 3 Core Values, our mission is to be recognized by our customers as the trusted experts for all Heating and Air Conditioning services and by all of our associates in the HVAC industry. 
Forged by years of hands-on experience and academic training, our service level is fit to exceed customer satisfaction, just as our motto states, "Bringing you more than just air."
Your Trusted AC Replacement Contractors Near You
New Installations
Free In-home Estimate
Energy Efficient
Warranty on Parts & Labor

Maintenance
Preventive Maintenance Plans
Emergency Service
Special Rates

Repair Service
Quick In-home Service
Adjustable Diagnostic Charges
Licensed Technicians
Frequently Asked Questions
Whether you're considering the purchase of a new air conditioning unit, a new heat pump installation or you're researching ways to extend the life of the one you already own; you likely have questions on how to do so.
Since the overall efficiency of your cooling system or furnace installation can significantly impact your budget and the environment, it's essential to understand your options.
In our years of service in North Hollywood, Los Angeles, or Glendale, here are some of the most common questions we have been asked regarding heating and air conditioning unit services, heater installation and furnace repair :
Finding Trusted Home Air Conditioning Replacement Contractors Near You
Sometimes fixing a unit can become a bit expensive compared to just replacing it. In these times, you may wonder whether you should move forward with the repair costs or invest in a new unit.
In many cases, cooling units can simply be fixed, saving you the heftier cost of a brand-new unit. However, at some point, you may need to consider biting the bullet and purchasing an upgrade if you're continually pouring funds into your old one.
Generally speaking, cooling units have a life expectancy of around 10-15 years, so if your unit is around that milestone and you find yourself beginning to spend more and more on fixing broken parts, it may be an excellent time to plan for a new system.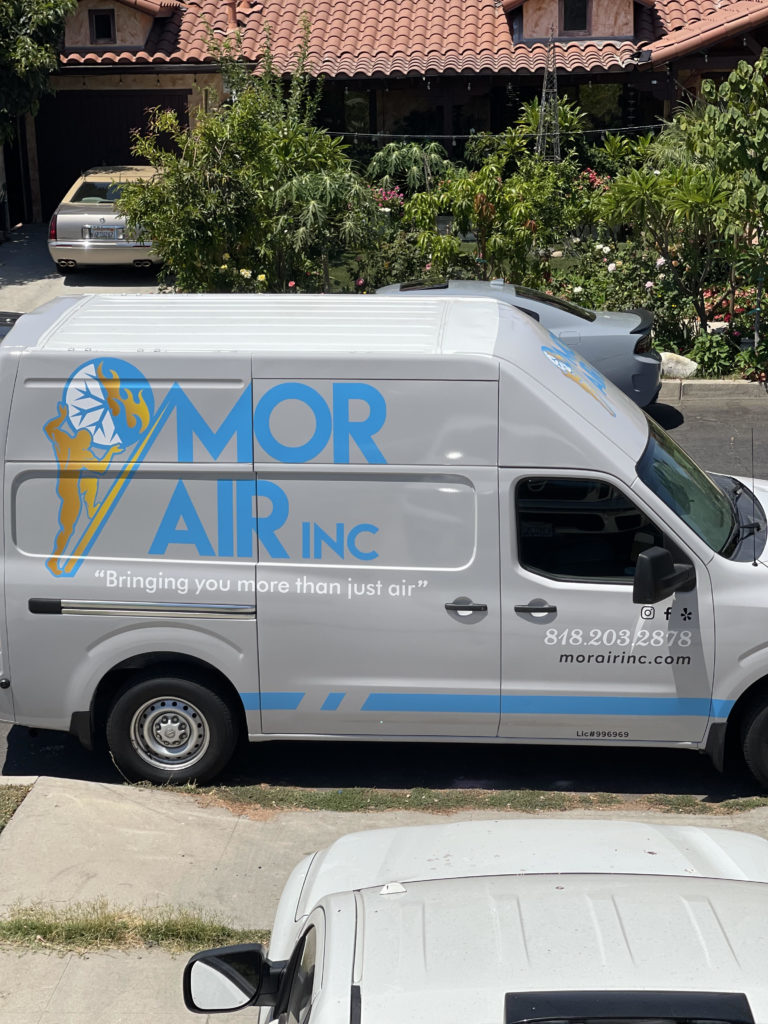 How long do cooling units generally last?
There are many factors that can influence the overall lifespan of your cooling unit but as a general rule, most should last between 10 and 15 years. How you maintain your unit will greatly affect its expected longevity.
If you want to extend the life of your system, make sure you keep up with routine maintenance on it. Change your filters regularly (a minimum of four times per year or with the change of each season), keep it free from debris on the exterior, and keep your thermostat set higher to avoid excessive wear on your compressor.
What regular maintenance should my air conditioning unit have?
In order to keep your system running in tip-top shape, it's important to keep a routine maintenance on it. All units should be inspected annually to make sure there are no leaks, cracks or functionality issues within the components.
Check to ensure the coils are clean and free from any damage and look for any signs of wear and tear that may need to be addressed. 
You should also clear away any debris from the base of your unit and make sure all of the fins are clean and straightened out for maximum efficiency.
Regular maintenance should also include changing and/or cleaning old filters as well.
You're Getting An Experienced Team
When a cooling unit is running smoothly, it may be easy to forget that you should be performing some routine maintenance on it.
One of the most important things homeowners should be taking care of on a regular basis is the changing of the filters.
Many homeowners are surprised to learn they should be changing the filters on their units much more often than originally thought.
In fact, while many admit to changing their filters on an annual basis, the U.S. Department of Energy recommends air filters be changed a minimum of once every three months.
In some systems, it's recommended that the filters be changed as often as once a month, depending upon the area, air quality, and age and efficiency rate of your particular unit.
How can I help my cooling system to be more energy efficient?
Doing an energy efficiency check-up on your system will help you not only save on your cooling bills but also be more environmentally friendly – win-win, right?
If you're looking to get the highest energy efficiency ratings from your current system, there are a few simple tricks you can use to help you save energy.
For starters, one of the simplest ways to boost efficiency is to keep the thermostat set on the higher end. The colder it's set, the less efficient it will be.
To help offset this, use lined curtains on your windows to keep the sun (and heat) out during peak hours and also check to make sure your home is well insulated.
Keep items that produce heat away from your thermostat (think microwaves, coffee makers, and other appliances for example) as this can cause your system to run harder.
Need To Get Your AC Repaired or Replaced? Call Today!
If you're having issues with your unit, we always recommend choosing a qualified expert to come in and inspect the issue.
With Mor Air, rest-assured that our technicians are highly trained professionals who will give you honest and transparent advice and guide you towards the next steps.
Our main goal is to offer you peace of mind in knowing that if you choose us, your problems will be solved in a quick and professional manner.
That being said, there are a few things you can check on your own before rushing to call for professional servicing.
Sometimes cooling issues are a simple fix and knowing what to look for can save you from a service call.
Your first step should always be to check the power supply. Make sure your system is properly connected and that the breakers have not been tripped.
If your power supply is good, clean out around your unit to free it from any debris that might be blocking the airflow.
Finally, make sure your filters are clean and not keeping your unit from running properly.
Why is my system freezing up?
f you've noticed ice formations anywhere on your cooling unit, you're dealing with a freeze-up condition that needs to be addressed immediately.
When your unit begins to freeze up, it likely means one of two things: improper airflow or low/leaking coolant.
Since your system requires efficient airflow to allow the coils to remain warm, a blockage or fan issue can quickly cause a freeze up.
By the same token, a leak in the coolant can also cause the coils to get too cold, leading to the inevitable freeze up.
If you notice ice forming anywhere on your unit, call an expert as soon as possible.
Do I need to clean the air ducts in my home?
Generally, most homes do not need regular air duct cleaning. There are circumstances, however, that would warrant a thorough cleaning of your ventilation system.
If you haven't been vigilant about keeping the filters cleaned for your unit, you may want to consider cleaning the ducts as a clogged filter would allow dirt, allergens, and debris to gather in the ductwork.
Other signs you should have your ducts cleaned include any visible mold growth, improper airflow, or hearing sounds while your unit is running.
Why is my unit leaking water?
If you've noticed water leaking from your unit, you're likely dealing with a clogged drain line.
When cooling units are subjected to things like dirt, grime, or sludge, they can easily become clogged, causing water to back up and leak into your home. Any time you notice a leak from your system, it's important to immediately contact a professional that could take care of the issue.
Why isn't my system cooling the air?
There are many reasons why cooling units may not be working properly, but there are a few common issues that can be easily rectified.
If your unit is running, but not producing cooler air, your first step should be to inspect the basics.
Often times, cooling systems can stop working properly when they have blocked airways or a leak in the coolant.
These can be easily found and fixed by replacing any clogged or dirty filters or by inspecting your unit for leaks. Calling for a diagnostic visit from a trusted expert will ensure your unit is properly handled and will get you back up and running as quickly as possible.
Mario is great to do business with! My air conditioning hasn't been working real effectively. I had a quote from another company who told me that I would most likely would have to replace the entire unit. It would have cost quite a few thousand. I found Mor Air and got a second opinion. Turns out all he had to do with change a filter and some tweak to the actual unit which I have no idea about it and my air was fixed! Saved me literally thousands. Always great to find a business who does honest work and don't take advantage of you like other companies would. Thanks Mario!
After finally giving up on our A/C unit, I was ready to replace it when my business partner's wife referred Mario to us. I called him up, he comes by a few hours later, opens up our unit spots the issue immediately. He could have easily upsold me and had me cough up the dough for a brand new unit, but instead he replaced the corresponding hose and seals. Who does that? People with integrity. That's the only type of people we should do business with.
It was a warm and hot day when our ac unit stopped working in our office! We could not take the extreme heat along with the phone lines ringing. We were all in a bad mood! Our original contractor was too busy, we had to find a solution. In less than two hours, Mario was able to come to our rescue. The first thing we noticed about Mario was his professional and very friendly attitude. Mario was able to fix our AC unit and saved the day for our team! We have officially contracted Mor Air as our new vendor due to their fast response, professionalism and ability to provide us with extensive customer service.
"Found MorAir here on Yelp when our AC went out. The technician Mario gave me a few helpful suggestions over the phone which actually got my AC to turn back on but only for a few days until the AC stopped working once again. So i called back and he set up a service call for the next morning! Mario arrived promptly and was extremely professional and got our unit working fast. Its great to have a honest contractor there when so many would sell you something you don't need. I would highly recommend MorAir to my friends and family to help them avoid the issues I've had with other contractors in the past. A special Thanks to Mario for getting our unit working again fast and for a reasonable price. We are customers for Life!
"Mor Air provides professional, friendly and reasonably priced AC services. They provide detailed information about the AC diagnostics when my AC unit was not working out. He works very efficiently and has a lot of experience in his field. Mor Air is prompt about scheduling appointments. I've been a customer for over a year now and have been very happy with their services. I highly recommend calling Mor Air for your AC needs."
We feel so lucky to have found Mario. He is honest and hardworking. Another company came to our house when we had a leak, and without even assessing the problem, told us we needed to replace a functioning unit at the cost of $3000. Mario diagnosed the problem and fixed it for a fraction of that cost. He then returned to address some issues with our unit providing effective & inexpensive service. He will forever be our AC guy!
Need To Get Your AC Repaired or Replaced? Call Today!
If you have any questions or an individual request for our services, you can call us or visit the office:
Address
11661 Saticoy Street
North Hollywood,
CA 91605
Hours
Mon - Fri: 7 am to 5 pm
Saturday: 9 am to 2 pm
Sunday: 10 am to 1 pm
Contacts
(818) 797-7719
info@morairinc.com