Even if you are not an expert in repairing air conditioning units, if your unit has stopped working during an emergency, you should be able to find someone who can help. Whether the heat is unbearable or it's freezing cold inside your home or office, finding 24/7 AC pros in Glendale CA should be easy.
Here are some steps you should take when trying to find an expert.
1. The Internet
The internet is the best place to look for experts in your area, especially if it's late at night or early morning and all other options are exhausted. Here are a few questions that you might want to ask yourself before looking for AC specialists on the internet:
Are there 24/7 AC repair businesses in my area?
How much do they charge for emergency services?
Is the cost worth the service I would receive?
2. Your Friends and Family
If your friends or family members have had to hire an air conditioning service expert before, ask them where they found their technicians and if they were satisfied with the service. Likewise, if you know someone who is a licensed AC technician, do not hesitate to ask them for help during emergencies or when they have spare time.
3. Your Local Association of Homeowners
If you live in an area where there are homeowner associations (HOA), ask your neighbors and fellow association members where they have gotten their air conditioning repair technicians from. HOA members usually come together to share information and seek advice regarding repairs, replacements, and renovations for items such as air conditioners so it would be prudent to ask around.
What To Do If Your AC Stopped Working During Nighttime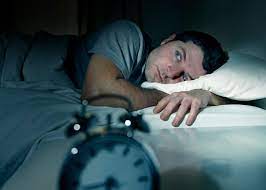 Even if your AC unit is old and you have been meaning to replace it for a while now, when the night has fallen and your AC stopped working, it can be quite frustrating. Here are some steps that you should follow in such a situation.
1. Check if the Unit is Plugged In
Before assuming that your AC unit has broken down, check to see if the AC unit is plugged in properly. If it is, try turning on your unit and changing its settings so you can check if the thermostat is working. Once this has been done, leave your house or office with all doors and windows closed so that no cold air escapes while you are gone.
2. Call an AC Business
Finding 24/7 AC pros should not be too difficult, especially during emergencies. Although there might be several companies that claim to offer emergency services, you should only hire a company that's been recommended by friends and family members who have had their unit repaired before, or a company whose technicians are certified by the National Air Duct Cleaners Association.
Where Should You Look For 24/7 AC Pros
Finding 24/7 AC service experts to diagnose AC problems might be easy but finding the right one – one that hasn't broken the law by practicing without a license, for example – is not. Here are some ideas where you can find good AC repair companies:
– Ask Your Neighbours
If your neighbors or family members have hired an air conditioning service expert before, ask them which company they used and for how much.
– Ask Friends and Acquaintances
If you don't have anyone you can trust within your social circles, why not ask friends or acquaintances if they know an honest AC repair business? Doing this can be a huge time saver since you won't have to search for different businesses through the Internet and phonebooks.
What You Need To Know Before Hiring Emergency AC Companies
If you think that an AC repair business is expensive, wait until you have to hire emergency services. Most AC repair companies have different fees depending on the time of day, whether it's daytime or nighttime, and even if there are holidays in between. Here are some things that you should look into before hiring air conditioning service experts for emergencies.
– Compare Costs
Before hiring an AC repair company, do some research on at least three different companies to find out how much they charge for emergency services. You can also ask your neighbors or family members if they have had previous experience with any of the businesses that you are considering and their recommendations.
– Licensing and Certification
When hiring AC companies, it is best to hire experts that are certified and licensed by the National Air Duct Cleaners Association.
– Insurance Specialists
It's not a good idea to hire emergency AC repair professionals who don't have insurance since it is likely that they will be unable to pay for damages or injuries resulting from faulty repairs. You can check if a company offers insurance protection by checking their website.