Picking an air conditioner can be a difficult process. There are several factors that you need to keep in mind when making your decision. First of all, do some research on the different types of systems if you feel overwhelmed. Then, take measurements of size and window space for the installation of your system. Also, get quotes from different installers and research online reviews for each one.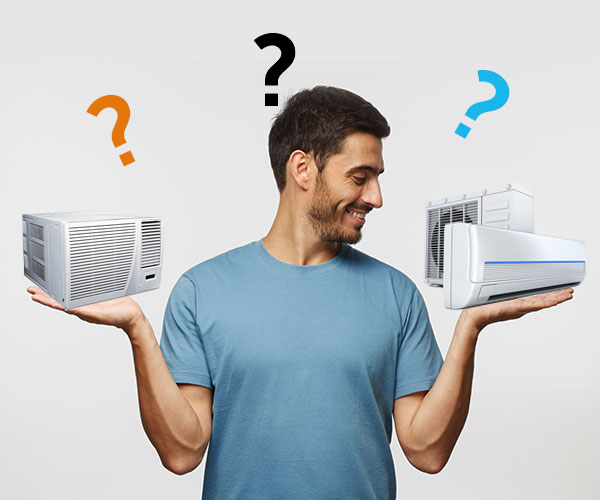 Things You Need To Know Before Choosing an Air Conditioner
Choosing an air conditioner is a big decision, so you should know about some factors to consider before deciding on which system to purchase.
First, do not forget that central air conditioning requires a duct system in your home, which can be expensive to have installed. Also, window units are only effective in one room.
You also need to consider your climate when choosing an air conditioner. Installing a central air system just for the hot summer months is not practical, so solar power or geothermal AC may be more suitable. Portable units are better suited for heating than cooling, so if you need both, go for a central air system.
What Kind of Air Conditioner Do You Need To Choose
You should choose an air conditioner based on your needs and the space in which it will be used. Here are some things to consider when making your decision:
Window units are effective in one room and are relatively inexpensive to install. Portable units can be moved from room to room and value heat better than air conditioning. Central air systems cool the entire house, but installation is pricey.
Ask Experts For Help When Choosing an AC System
Whether you choose a window or central air conditioning, it is wise to talk with experts before making your final decision.
Many online retailers sell AC systems. However, it is best to connect with a professional installer who can advise you on your purchase, they will help you to repair future AC problems such as making loud noises, not cooling, etc. Also, an HVAC specialist can help you with the installation process if needed.
Important Things To Know Before Choosing an AC System.
Here are some questions to ask when choosing an air conditioner.
What type of system will work best in my home?
How much power does the unit need?
How often will I use it on average?
Will any special venting be required for installation?
Where can I purchase replacement parts if needed?
How much will the installation cost?
What other equipment will I need to purchase?
How much maintenance should be expected for this system?
Choosing an AC system can be a complicated process. Follow our advice, and you will make the right decision when choosing your new air conditioner!