Cheap air conditioners are not worth it. This is a popular expression used by most HVAC contractors and they would only say this because they know the value of a good air conditioner that is why you see them recommending their clients to buy from reliable brands that offer good products at fair prices. When you go shopping for air conditioners, always remember that top brands have the best air conditioners in their product line so keep on looking until you find a trusted brand.
Why You Need To Select a Good Air Conditioner
You know you have to be careful when shopping for ACs. You see, AC companies are making it a point that the prices of their products are low but you would not truly know if these deals are really as good as they seem to be. And if you will only compare the price from cheap brands that do not have enough reputation then you are actually getting ripped off.
When you are looking for cheap ACs, you cannot just base your choice on the price alone because it would be useless if you can already save up to 15% of the total cost of the unit but not be able to take advantage of an efficient one that could help you save money in the long run. The best you can do is to purchase an AC that fits your need and lifestyle. If you want to keep the cost down then buy only the essentials, if not then go for additional features.
Some people are mostly concerned about the price of an air conditioner before even looking at its specs. But if you are one of those who are practical-minded, then it would be best for you to check out the standard features of an AC so that you will not waste your time and money.
Why Cheap Air Conditioners Are Not Worth It
An air conditioner is a long-term investment for your family. So, before you purchase an AC from a particular brand or company, it would be best for you to check out the reputation of that company and compare their costs with other top brands that offer standard features as well. If you want to have peace of mind then choose a reliable air conditioner brand that has years of experience in the industry.
When you are planning to buy air conditioners, it is best for you to take into account your budget and the efficiency of the unit that you are buying. If you want an effective AC then spend more than 15% of your total costs because this would be worth it when you are to use the unit for many years. Do not forget that top brands offer warranties to their customers so if you are buying an air conditioner then never settle for one without a warranty, even if it means buying it at its full price.
If you are planning to buy cheap ACs but does not have any idea of choosing the right brand then you can ask help from your family and friends, they might have an idea of where to buy reliable ACs that are sold at affordable prices. Another option is to go online and check out some reviews about the product that you want to purchase. You can also join social media sites because there are HVAC companies that are active on these sites and they post their latest deals and promotions.
How Do You Know That You Picked The Best AC For Your Home?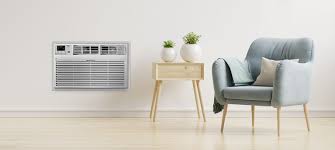 You could always ask your family members for suggestions or recommendations because you can trust that their choices are reliable enough to help you make the right choice when it comes to air conditioners. They might have done a lot of research and comparisons already.
You can also ask your friends who are planning to buy an AC for their homes too because they could recommend you to a company that they know, this would be helpful if they have used the services of the company before so that you will not experience any problem when it comes to installation or repair. You can also check out the official website of a company that you are interested in because there is information about their products, deals, and services.