#1 Home AC Repair
Burbank CA
AC repair services in Burbank are crucial for your home, as it ensures that your air conditioner is in complete working condition, without any malfunctioning. As we move on from the colder months towards summer, the rise in temperature calls for an AC.
That's why it's a must that you ask a professional company for Burbank AC maintenance, heating, air conditioning repair, and more so that the summer heat cannot bug you anymore.
The AC repair Burbank experts will make sure that your machine is in safe hands, and they will cure all the issues that the system might be facing.
Get in touch for AC Maintenance, Repair and Installations
Our heating, air conditioning, and indoor air quality team are always ready to provide you with exceptional air conditioner repair services at any point in time for Burbank homeowners.
Finding Trusted Home Air Conditioning Service and Repair Contractors Near You in Burbank, California
Choosing the right technicians for HVAC services can be a daunting task to many people. There are so many options to choose from out there that it perhaps can make your head spin. Whenever someone asks us which heating, air conditioning, and air quality specialist they should choose for their cooling needs, we confidently recommend Mor Air Heating and Air Conditioning Burbank. The AC repair service quality and customer experience will let you know that you have made the right decision for all forms of air conditioner repair.
Cooling Unit Installation Costs
As with every major purchase, the cost of installing a new air conditioning unit in Burbank, CA is going to depend on the specifics of the HVAC unit you choose primarily. Unfortunately, there's no easy way to estimate the installation costs for a new AC unit and heating system because there are just too many variables involved.
In general, however, if you're replacing an existing air conditioning unit and have most of the components in place, you should plan for an average of $6,000-8,000 or more for the installation process. Having a completely new air conditioning and heating system installed with all new components? You're looking at a much higher range in Burbank and Los Angeles that can run anywhere from $10,000 to $17,000 or more.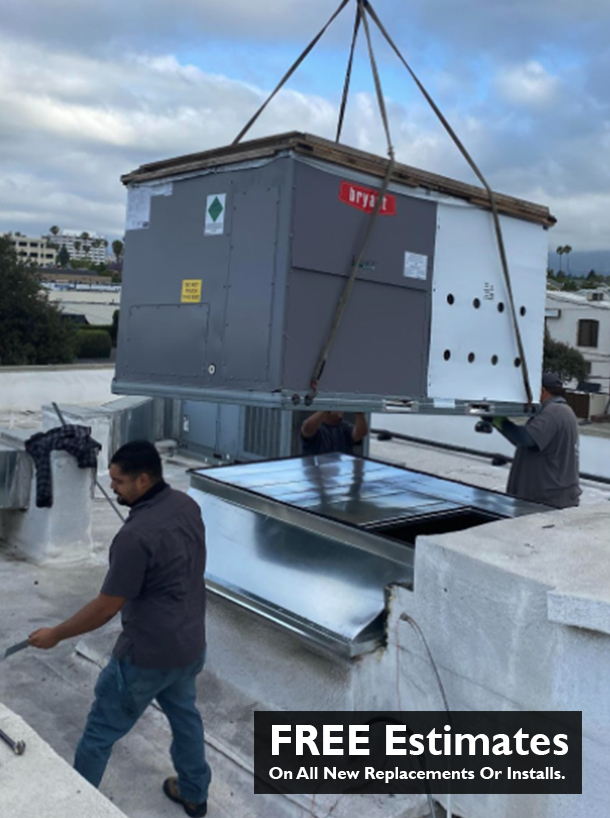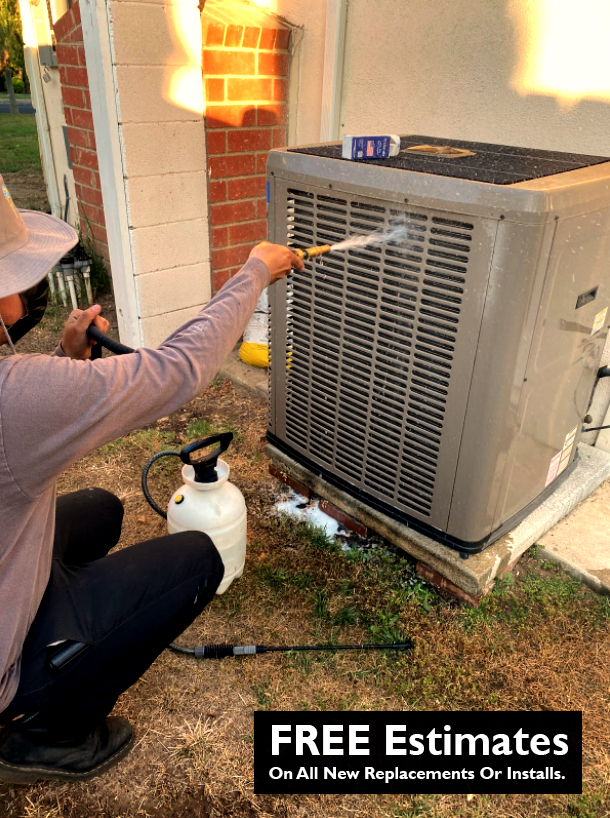 Choosing Us As Your Air Conditioner Unit Service Experts As Your Go-To Company
If you choose Mor Air Conditioning Repair in Burbank, you will truly experience what top customer service and satisfaction means. Our professional heating and air conditioning repair service technicians will evaluate your unit and give you customized advice that will allow you to make the most efficient and financially cost-effective decisions for your home.
When it comes to choosing the brand type for your air conditioning system in Burbank, pinpointing a top brand is another difficult question to answer – albeit a great question. Deciding which brand is best for you will require considering what you need from your air conditioning system.
Things like how ample space your unit will be servicing and how energy efficient your area currently is will play a massive role in choosing a brand that will best fit your Burbank home. Other factors include your budget, existing structural components like ductwork, and even simply your preference.
A quick chat with Burbank's heating and air conditioning repair service professionals will help you narrow down which brand is best for you.
Should I shut off my unit when I'm not home or turn it up?
If you're looking to make your home more energy-efficient and save on your energy bills (and really, who isn't?), you may be wondering if you should shut off your air conditioning system when you don't need it or won't be home to use it. Many Burbank, CA homeowners believe that they should turn off their units while at work or heading out of town for a few days to save energy.
The truth is, however, the best way to save both energy and energy expenses is simply to turn up your unit, not turn it off. By shutting down your air conditioning system during the day, it then has to run harder to cool the Burbank, CA home down when it's turned back on again later.
The best way to stay efficient and minimize your energy costs is to turn up your thermostat to a warmer temperature while you're away, so it has less work to cool things down again when you return.
About Our City, Burbank
Despite mainly being a media giant location, our city is surprisingly low-key compared to its surrounding cities like Los Angeles. Steeped in history and culture, many of the places here are beautiful but ageing structures.
As such, many who call it home find themselves dealing with older components in their homes and businesses – components such as older HVAC units that they want to know how to maintain.
Mario is great to do business with! My air conditioning hasn't been working real effectively. I had a quote from another company who told me that I would most likely would have to replace the entire unit. It would have cost quite a few thousand. I found Mor Air and got a second opinion. Turns out all he had to do with change a filter and some tweak to the actual unit which I have no idea about it and my air was fixed! Saved me literally thousands. Always great to find a business who does honest work and don't take advantage of you like other companies would. Thanks Mario!
After finally giving up on our A/C unit, I was ready to replace it when my business partner's wife referred Mario to us. I called him up, he comes by a few hours later, opens up our unit spots the issue immediately. He could have easily upsold me and had me cough up the dough for a brand new unit, but instead he replaced the corresponding hose and seals. Who does that? People with integrity. That's the only type of people we should do business with.
It was a warm and hot day when our ac unit stopped working in our office! We could not take the extreme heat along with the phone lines ringing. We were all in a bad mood! Our original contractor was too busy, we had to find a solution. In less than two hours, Mario was able to come to our rescue. The first thing we noticed about Mario was his professional and very friendly attitude. Mario was able to fix our AC unit and saved the day for our team! We have officially contracted Mor Air as our new vendor due to their fast response, professionalism and ability to provide us with extensive customer service.
"Found MorAir here on Yelp when our AC went out. The technician Mario gave me a few helpful suggestions over the phone which actually got my AC to turn back on but only for a few days until the AC stopped working once again. So i called back and he set up a service call for the next morning! Mario arrived promptly and was extremely professional and got our unit working fast. Its great to have a honest contractor there when so many would sell you something you don't need. I would highly recommend MorAir to my friends and family to help them avoid the issues I've had with other contractors in the past. A special Thanks to Mario for getting our unit working again fast and for a reasonable price. We are customers for Life!
"Mor Air provides professional, friendly and reasonably priced AC services. They provide detailed information about the AC diagnostics when my AC unit was not working out. He works very efficiently and has a lot of experience in his field. Mor Air is prompt about scheduling appointments. I've been a customer for over a year now and have been very happy with their services. I highly recommend calling Mor Air for your AC needs."
We feel so lucky to have found Mario. He is honest and hardworking. Another company came to our house when we had a leak, and without even assessing the problem, told us we needed to replace a functioning unit at the cost of $3000. Mario diagnosed the problem and fixed it for a fraction of that cost. He then returned to address some issues with our unit providing effective & inexpensive service. He will forever be our AC guy!
Get in touch
If you have any questions or an individual request for our services, you can call us or visit the office:
Address
11661 Saticoy Street
North Hollywood,
CA 91605
Hours
Mon - Fri: 7 am to 5 pm
Saturday: 9 am to 2 pm
Sunday: 10 am to 1 pm
Contacts
(818) 797-7719
info@morairinc.com